BLIZZARD HOST FOUNDERS CUP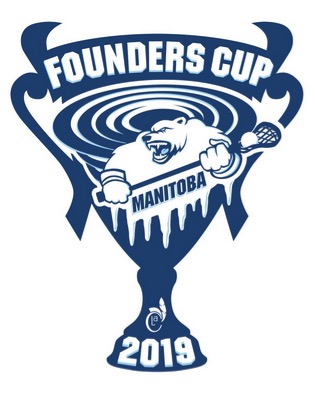 The Manitoba Blizzard Junior B Lacrosse tam will host the 2019 Canadian  Junior B Championship  from August 13 to 18 at the Maples Multiplex. The winner will take home the Founders Cup emblematic of Junior B supremacy since 1972. The Cup was named after the founders of organized lacrosse in Canada- especially George Beers. Beers wrote the first rule book for the game in 1867. Winnipeg, represented by the Manitoba Gryphons, last hosted the Cup in 2013. This year the competition for the Cup will include teams from Quebec, Ontario, The First Nations Lacrosse Association, Manitoba, Saskatchewan, Alberta, and BC. Opening ceremonies will be at 7:15 PM at the Multiplex.
The Manitoba Blizzard are mainly composed of 17 - 21 year olds, who started their lacrosse in Winnipeg with their local associations- Falcons, Wizards, Gryphons, Sidewinders, and Shamrocks. The team is bolstered with players from the Sagkeeng First Nation, and the Thompson Minor Lacrosse Association. The Blizz represent the best in Manitoba lacrosse.
The Blizzard start the competition with a game against Quebec on Tuesday, August 13 at 7:30 PM at the Maples Multiplex. The remainder of the Blizzard schedule is:
Wednesday, August 14 @7:15 PM vs. First nations
Thursday, August 15 @ 7:15 PM vs. Alberta
Friday, August 16 @ 7:15 vs. Saskatchewan
Saturday, August 17 @ 11:45 AM vs. Ontario
Saturday, August 17 @ 8:00 PM vs. BC
Tickets for the round robin portion of the tournament will be $20.00 for day pass or $10.00 per game.
The playoffs will take place on Sunday, August 18 with games at 11:00 AM, 2:oo PM, and the championship game at 8:00 PM. Play off tickets are $15.00 per game.
The Founders Cup will be the best lacrosse you will ever see in Manitoba. As well it will be a great opportunity to socialize and reminisce with all your old lacrosse buddies.