FIVE NEW INTERVIEWS WITH LACROSSE LEGENDS AVAILABLE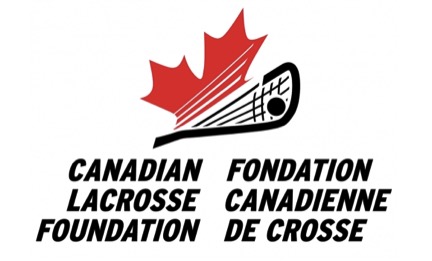 The Canadian Lacrosse Foundation has released 5 new interviews as part of the Lacrosse Legends Series.  All five interviews provide a unique glimpse into the history of lacrosse. The interviews tend to be entertaining, as well as informative. List below are the 5 latest interviews:
Stew Begg has officiated and administrated lacrosse officials at all amateur levels since 1962 when he started with the game in Cornwall, Ontario. Up until 1998 he had officiated at the Founders' Cup, Presidents' Cup and Mann Cup games as an official. After that he served as Referee-In-Chief (RIC) for the Founders' Cup and Minto Cup, as well as the 2007 FIL World Indoor Championship (WILC) in Halifax.From 1999 through 2008 Stew was the CLA Chair of the Nationals Officials Certification Program. He is one of four Master Course Officiating Clinicians in Canada. From 2008-2016 he was the CLA VP of International Competitions.Over his career he has assessed more than 2,000 officials locally, nationally and internationally. Begg was RIC of the 2011 WILC in Prague. Begg also has convened national championships at all levels from 2012-2019.
Bill Hutton is one of the consummate Builders of the game of lacrosse domestically and internationally. Over his long and illustrious career, he has coached at the minor level and served as President of both the Ontario Lacrosse Association and the Canadian Lacrosse Association--and just about everything else in between. He has been Chair of the Canadian Lacrosse Foundation and received many awards for his selfless service to the game including Canada's 125th Governor General's Award, Ontario's Mr. Lacrosse Award and a Life Membership, the CLA's Lester B. Pearson Award, induction into the Canadian Lacrosse Hall of Fame, and many others. Bill also was one of the key drivers behind getting lacrosse recognized as Canada's National Summer Sport in 1994. All this came from a person who had not played the game himself - an uncommon background in that regard.
Kevin Alexander has been called the Wayne Gretzky of lacrosse because of his stick prowess and scoring ability. He was inducted into the Canadian Lacrosse Hall of Fame in 1991 after retiring from box lacrosse in 1986. In the last year of his junior career - 1976 - he led Victoria to win the Minto Cup and was named MVP of the tournament. On the international front, Alexander represented Canada four times, winning All World Team and Best Midfielder honours in 1986. He returned to play two seasons with the NLL Buffalo Bandits in 1992-1993 and helped the team to the League Championship both years.
Carl White played minor lacrosse on Cornwall Island, and then Jr. B for the St. Regis Braves from 1967 to 1971. The Braves were the Junior B Quebec Champions in 1967 and 1968. They also were Junior B OLA Champions in 1970 and 1971. He then left Akwesasne and Cornwall for Brooklin and Peterborough. White played senior lacrosse for the Brooklin Redmen in 1972. In 1973, he played for the Peterborough Lakers where they went on to become Mann Cup Champions that year. Carl White joined the Akwesasne Warriors from 1976 to 1985 and was a First Team All-Star in the 1978 Presidents' Cup Championship Tournament. He went on to coach after his distinguished playing career. He was inducted into the Ontario Lacrosse Hall of Fame in 1999.
Wayne Baker has a life and lacrosse journey that is remarkable. The North Shore Squamish player and coach comes from one of the "lacrosse royal families" on the West Coast. He tells his story of being lost through alcoholism and credits lacrosse for helping him find his way. Baker has made his mark in entertainment as an actor on both the big and small screens. Credits include: Bury My Heart at Wounded Knee, DaVinci's Inquest, Pathfinder, Indian Horse, North of 60, the Canyonlands, Futureman, Blackstone and many more. Baker tells of his love of the game and the desire to be the best player he could be in a unique, far-reaching interview that lacrosse aficionados will greatly enjoy.
We hope you enjoy the series.
Click here for a full list of the interviewees featured in the Legends of Lacrosse and Lacrosse Talks interviews.