H O F BOARD MEMBER PASSES AWAY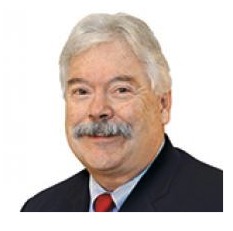 The Manitoba Lacrosse Hall of Fame lost a valuable board member- Terry Ross. Terry started off playing box lacrosse at Kelvin and went on to be a driving force in the development of field lacrosse in Manitoba. Terry brought a unique set of skills and a positive disposition to the Board. "T" will be missed.
TERRY ROSS
Suddenly and unexpectedly on Friday, October 25, 2019, Terry passed away. Terry was predeceased by his parents, Glo and Stu Ross, and his adored stepdaughter Lisa Lyall. Terry will be lovingly remembered by his wife Debbi, stepson Miles (Danna), son-in-law Devin, adored grandchildren, Carys and Jack; his siblings, Susan (Darren), Don (Dorothy) and Brad; nieces and nephews, Corey, Dawn, Justin, Ross, Gage and Shae, and their spouses and children; his best friend Dave Martin and Terry's little dog Benny who continues to sit by Terry's chair. Terry and Dave were instrumental in the growth of field lacrosse in Manitoba and together they pioneered the high school field lacrosse league and the junior provincial program, culminating in a national championship (gold) for Manitoba with Terry as coach. Terry's stellar hockey career took him from East Elmwood Community Club to the University of Winnipeg Wesmen where his picture hangs on the Wall of Fame. Locally he played for St. Boniface Mohawks and East Kildonan Millionaires, played in Austria and back home drafted by Atlanta Flames and the WHA's Winnipeg Jets as backup goalie for Joe Daley. Terry's love of the game continued to old timers with the Orioles and most recently with the Winnipeg Old Club right up until his passing. A man of few words with an incredible knowledge of music and books, his pleasure was living a simple and quiet life, always with book in his hand and his dog by his side. Respecting Terry's wishes, a private Celebration of Life was held at Terry's home.
"Skilled warriors of old were subtle, mysteriously powerful, so deep they were unknowable." - Chuang Chou