INTERVIEW WITH LACROSSE LEGEND BILL BRADLEY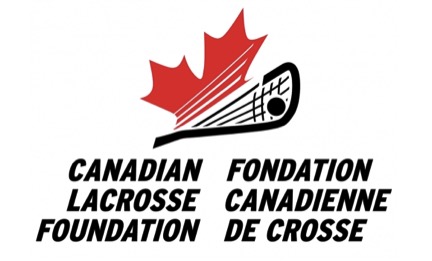 Canadian Lacrosse Foundation announces an interviews with Bill Bradley, a BC lacrosse legend and Bobby Delormier, Bill Sunday, and Roger Thomas- the three amigos from Akwesasne and Six Nations.
Bill Bradley Biography
Bill Bradley is regarded as one of the greatest Adanacs, and he was viewed as the club's spiritual leader during the years Mike Gates was the scoring leader. Bill Bradley began his box career playing juvenile lacrosse in North Burnaby and  lead the North Burnaby Norburns into the 1961 Minto Cup national junior final. During the next 14 years, Bill played in Victoria, Coquitlam, and Windsor, as well as in Montreal and Maryland of the Professional (original) National Lacrosse League. 
He earned a reputation as one of the games hardest hitting defensive specialists, garnering seven first team all-star selections in the Western Lacrosse Association and one in the Ontario league. His career lacrosse statistics included 376 goals and 937 points in 498 games. He was inducted into the Canadian Lacrosse Hall of Fame in 1987 and into the Burnaby Sports Hall of Fame in 2006.
Bobby Delormier, Bill Sunday and Ron Thomas Biography
These three amigos have been friends for most of their lives. During their playing careers, Sunday and Delormier were based out of Akwesasne and Thomas hailed from Six Nations. All three were inducted into the Ontario Lacrosse Hall of Fame (OLHoF) in 1998.
Delormier is best remembered for his shifty dodging ability. He was a member of championship teams in St. Regis in 1957-58, Niagara Falls in 1960 and Fort Erie in 1968/69. He was named MVP three times for these various teams.
Sunday played for the St. Regis Indians during their heyday. He received his training by the legendary team that consisted of Angus Thomas, Angus George, and Luis Sunday. They taught him to take the ball off the draw and create a fast-break and scoring opportunity using pure speed.
Thomas made his name playing with the Brantford Warriors in the 1960s and 1970s and comes from a lacrosse family that included his brothers Ivan and Charlie, also OLHoF inductees. He was on the 1971 Mann Cup Championship team. He was named Senior B Outstanding Goalie in 1968 with two Presidents' Cup wins in 1967-68. He was a professional player with the Toronto Tomahawks in 1974.
 Click here for a full list of the interviewees featured in the Legends of Lacrosse and Lacrosse Talks interviews.