LEGEND OF LACROSSE VIDEO: Dean McLeod- Over 50 years of lacrosse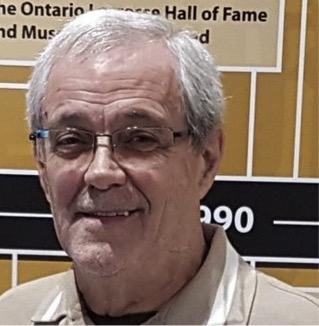 Think playing lacrosse is tough- try being involved at the executive level for over 50 years. View the Legends of Lacrosse interview as Dean McLeod talks about his 50 years in lacrosse.
Dean McLeod has a long list of accomplishments involving Brampton and both the Mann Cup and Minto Cup. He has also been involved at both the national and international levels on behalf of Canada. Perhaps his greatest contributions have come through serving as Commissioner for Ontario's Junior A League.
"Dean has contributed 38 years of experience to the OJALL and over 50 years to the Ontario Lacrosse Association, and his achievements will leave a lasting legacy on the sport. He has held leadership roles across a broad range of the sport, and his devotion, work ethic and focus to Ontario Lacrosse have been exemplary," said Stan Cockerton, Ontario Lacrosse Association Executive Director.
Dean McLeod has provided a lifetime of service to lacrosse as builder of the game. His personal awards include: Ontario Lacrosse Association, Mr. Lacrosse Award (1985); Brampton Excelsior, Life Membership (1989); Ontario Lacrosse Association, Presidents Award (1990); Canadian Lacrosse Association, Presidents Award (1991); Named Ontario Jr A Playoff-MVP Award, Dean McLeod Award in 1997; Inducted, Ontario Lacrosse Hall of Fame, Builder (1998); Inducted, Canadian Lacrosse Hall of Fame, Builder (1999); and was a Recipient, Queen Elizabeth II, Diamond Jubilee Award in 2012.
Click here for a full list of the interviewees featured in the Legends of Lacrosse and Lacrosse Talks interviews.
Watch all the video stories here: https://www.youtube.com/channel/UCCBvOxZi_Bu2toDatSBvvZA