TIME FOR H O F NOMINATIONS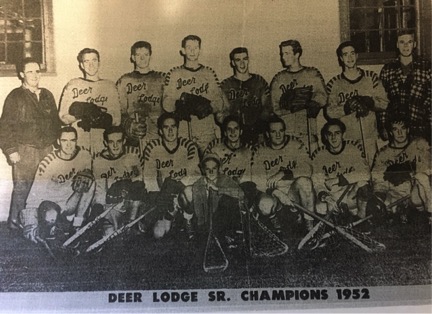 Have you ever sat around with your buddies discussing why "so-in-so" is not in the Lax Hall of Fame. Now is your opportunity to remedy this situation by nominating old "so-in-so" for the Hall. Nominations are accepted in four categories: Player, Player/Builder, Builder, and Team. Nominations can submitted through the nomination section of this web site. Just fill in the nomination form and hit the submit button. It is just that easy! If you do not have all the details of the nominees career the H o F has a committee that will research the nominee and fill in any blanks. Dead line for nominations is January 15, 2020.
Just a heads up the 2020 Induction will be Sunday, October 4 at the CanadInn Garden City. Get your nominations in and be part of this great event. The 2018 Induction had over 300 people in attendance. A great opportunity to reminisce about old time lacrosse- where face masks were optional, garbage gloves were the most common form of hand protection, and football thigh pads were arm guards.