TWO LEGENDS -- ONE A BUILDER AND ONE A PLAYER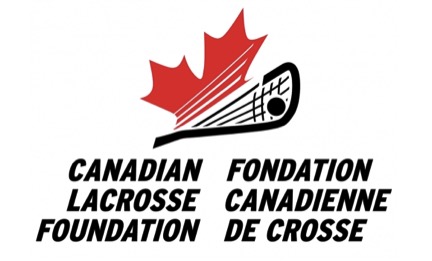 Canadian Lacrosse Foundation has released two new legend interviews:
Jim Burke won the Jim McFall Award in 1985 for dedication and leadership to the game of lacrosse in Alberta. Burke started field lacrosse in Calgary and co-coached the 1989 U19 National Champions for field lacrosse. He was the winner of the 1991 Joe Nieuwendyk Award for dedication to the growth and development to the sport of lacrosse in Calgary. Burke then became the president of the Alberta Lacrosse Association for four years.
Burke served as the Alberta representative to the Board of Directors of the Canadian Lacrosse Association for two years. This grew to becoming a member of the Board of Directors of the Canadian Lacrosse Association for three years and Men's Field Sector Chair of the Canadian Lacrosse Association for one year. Burke served as the Prairie Director of the Canadian Senior Men's National team for two years and was a founding member of the Board of Directors of the Canadian Lacrosse Foundation in 1996.
Jim Burke became Canadian Lacrosse Association President from 1999 - 2003, and from 2003 to 2019 he served as past-president of the Canadian Lacrosse Association. In 2006, Burke was presented with the Lester B Pearson Award and in 2009 was inducted into the Canadian Lacrosse Hall of Fame as a builder. In 2007, Jim Burke was elected as the chairman of the Canadian Lacrosse Foundation where he currently serves.
Cam Bomberry began playing lacrosse when he was just three years old. He worked his way through the Six Nation's minor league box lacrosse program and began playing for St. Catherine's Junior A team when he was 15. He finished his junior career with the Six Nations Arrows and won the Minto Cup in 1992. He was captain of the first Indigenous based franchise to win a Minto Cup and won the Jim McConaghy MVP Trophy. The three-time All-American played NCAA lacrosse with Nazareth College from 1990 to 1994 in Rochester, New York, where he helped his team claim an NCAA championship title in 1992.
On top of his minor league and college achievements, Cam was able to play professionally for eight seasons in the NLL with the Buffalo Bandits, the Rochester Knighthawks, and the New Jersey Storm.
On the Ontario Lacrosse Association (OLA) circuit, he participated in three Mann Cup titles with the Six Nations Chiefs.
His experience also stretches onto a number of national teams. He played for the U19 Canadian Men's Field Lacrosse Team in 1988, and was a four-time member of Iroquois Nationals team. He finished his playing career in the summer of 2006 at the World Championship in London with Team Iroquois. Cam continues his involvement with the sport through lectures and clinics.
Click here for a full list of the interviewees featured in the Legends of Lacrosse and Lacrosse Talks interviews.
Watch all the video stories here: https://www.youtube.com/channel/UCCBvOxZi_Bu2toDatSBvvZA