2022 INDUCTEE- JIM THOMPSON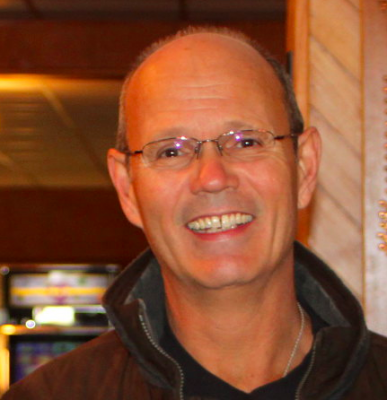 Since the 1930's, Elmwood has produced many good lacrosse teams and players. One of the most dominant teams started as the 1967 Kelvin Pee Wee Terriers. With players like Keith McLennan, Dave Stekler, Joey Harris, and Andy Zarrillo, they went on to become one of the most successful lacrosse teams in Manitoba. With all that offensive talent the backbone of the team was their goalie- Jim Thompson. In newspaper clippings Jim's play was described as "impressive", "no better goalie in Manitoba", and "a tower of strength".
Thompson started his lacrosse career as forward.in 1967 with the Kelvin Pee Wees.   That year, provincial team coach Abe Pierson selected Jim, to attend the first national Pee Wee championship. Thompson did quite well scoring a hat trick in one game of the tournament.
In 1968, Jim, a natural athlete, was drawn to the position of goalie. "Tommer" started, and continued for most of his career wearing minimal equipment- a baseball catcher's mask (without a helmet) and leg guards and hockey goalie arm and chest protector and pants. There is a picture of Jim in a 1981 issue of the Winnipeg Free Press wearing basically the same equipment while playing senior lacrosse. Later in his senior career Jim adopted the black field lacrosse helmet and mask that he wore until the end of his days of senior lacrosse.
Thompson and his Kelvin teammates dominated minor lacrosse, from 1967 to 1975) winning 2 Pee Wee, 2 Bantam, and 3 Midget titles. These title were well earned, as the Terriers faced stiff competition from a well coached St. Boniface Tomahawk team, skilled Melrose club and determined Boyd Park Nor' Westers squad. In the bulk of the newspaper articles outlining this period, the outstanding goal tending of Thompson was pointed to as the difference maker. One article described it this way: " Nor' Westers were victim of Thompson's outstanding goal tending".
Thompson's wizardry continued with the Terrier winning two of three junior championships from 1973 to 1976. In 1977, the junior league was put on hold, to focus on preparation for the 1977 Canada Games in St. John's, Newfoundland. Thompson and Boyd Park's Dennis DeClerq were chosen to share the goal tending duties.
Thompson and teammate Dave Steckler were selected second and third overall in the 1979 junior draft by the Nor' Wester Senior team. The superior goal tending of Thompson, the game moxy of Steckler combined with the North End toughness inherent in the Nor' Westers carried the North Winnipeg   to senior championships in 1979 and 1980. Thompson was selected outstanding player of  in both championship series.
Thompson represented Manitoba at numerous national minor championships and competitions. As he junior Jim played in the Canada Games in 1973 (New west Minister, BC) and in 1977 (St. John's, NFL). In 1982, Tommer played for the Manitoba Senior All Star team at the Senior "B" Nationals in Sarnia.
While work commitments made it difficult for Jim to play at the national level, he continued to play senior lacrosse until 1984. In his years in senior lacrosse he led the league in goal tending every year- never posting a goals against average greater than seven. Anyone who knows lacrosse understands this is an amazing feat in the fast furious game of boxla.
In 1975, Winnipeg Free Press preview of the upcoming season stated: "Outstanding net minding is to be found in the play of Jim Thompson, unquestionably one of the best junior goaltenders in western Canada, if not the entire country". The only thing lacking in this statement is a mention of Jim's ability to be a good teammate. For all his success, he always gave credit to hard work of the team mates who played in from of him.
Jim's long run of superior play and outstanding results makes him a worthy member of the Manitoba Lacrosse Hall of Fame.
The next featured inductee will be Lovro Paulic- builder of the game of lacrosse in Manitoba.