2022 INDUCTEE- KEN WILLIAMS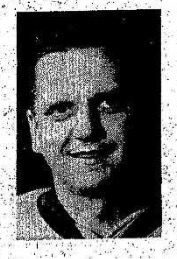 Fourteen-year-old Ken Williams, a back up hockey goalie, started his lacrosse goal tending career in 1943 when he was asked to fill in for the Deer Lodge Bantam B goalie by Tom O'Brien (who was credited with starting the sport in the St. James community). He went into his first game late in the first period replacing the starting goalie. With only limited fundamental instruction Ken was thrust into the heat of a competitive lacrosse game, making his first save with his nose. After being patched up Ken finished the game and then he continued to play for the next 27 years (missing the 1964 season when he moved East for work). Over those 27 years he has accumulated numerous individual and team accolades and accomplishments, but his most outstanding record is the fact that he holds the unofficial world record for most minutes and seasons played.
After that first game, Williams was the first-string goalie for the Deer Lodge Hornets, winning the Bantam B (1943), Bantam A (1944), Midget (1945), and Juvenile (1946 and 1947) championships. In the junior ranks the Lodgers (mainly composed of juvenile aged players) were unable to overcome the two powerhouse teams of the era Isaac Brock and Elmwood Terriers. William's next championship came with the 1952 Deer Lodge team snagging the Senior Championship. Williams continued to play for the Lodgers until the team disbanded.
In 1961 Williams split the season between the St. Boniface Kiewels and the Kelvin Terriers, winning championships in 1963 and 1965 with Kelvin Senior team.
In 1966, Williams returned to his St. James roots playing for the St. James Knights, winning three consecutive championships from 1966-1968. In 1967, Ken was selected the Most Valuable Player- receiving the Ernie O'Dowda Trophy. He was also chosen to the 1967 All Star team.
In 1970, after playing 27 years in one of the most dangerous position in sport (with minimal equipment- baseball catcher face mask, leg guards and hockey goalie pants and arm protection) Williams retired from lacrosse when the Saints went down to the North Stars in the semi-final series.
Ken's tenacity and desire to compete was evident in this story from 1958, when a Bruce Wiesner shot hit him the Adam's apple. Dazed and gasping for air, Ken valiantly played on attempting to stop the next shot. He was unable to make the save, but in typically Ken Williams fashion he continued to scrap until the whistle blew.
Both local newspapers of the day are filled stories extolling his "standout chores between the pipes." The papers also on numerous occasions noted that it was William's "sensational" "sparkling" and "acrobatic" play that made the difference in the game.
Ken's long and accomplished career makes him a more than worthy member of the Manitoba Lacrosse Hall of Fame.