2022 INDUCTEE- MARK FLYNN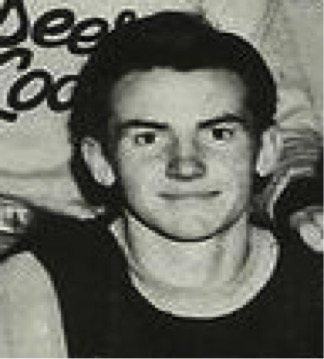 Mark played in the hay days of Deer Lodge lacrosse. In the 1940's and 1950's Deer Lodge battled with Isaac Brock, West End, and Elmwood for lacrosse supremacy.
With some instruction from Tom O'Brien and many hours of practice, Flynn became a top goal scorer in every age group in which he played. If Flynn played in a game his name was going to appear in the scoring summary. It was not unusual for him to score 2, 3, or 4 goals a game. On a number of occasions he scored 6 or 7 goals in a game. Flynn was also a play maker earning as many assists as goals.
Propelled by Flynn's scoring magic, Deer Lodge captured Bantam championships in 1944 and 1945, a Midget and Juvenile titles in 1946 and 1947 respectively.
In 1947, his scoring prowess lead to him being called up from the Deer Lodge Juvenile team to play for the Elmwood Terriers in the Western Canadian Junior Lacrosse play downs. Losing to a dominate BC squad. Flynn was one of five seventeen year olds on the young Manitoba  squad. While being an underaged and under sized player, Flynn was one of the five seventeen year olds to score during the series. In 1948, Flynn was again called up from the Juvenile ranks to play with Isaac Brock in the Western Canadian Junior Lacrosse championships. Again, Manitoba was defeated, this time by the powerhouse St. Catherines Athletics, lead by Jack Bionda (considered to be the best lacrosse player of the day). Flynn was one of the Brockers top goal scorers in the series.
The newspapers that covered the two play downs described Flynn as "star player', "Standout player', and "playing an astounding game". It is remembered that these accolades were garnered while being a juvenile aged player competing against junior aged players with experience competing at the national level.
When the veterans committee met to discuss hall of fame candidates, one of the first names put forward was Mark Flynn. The members of the veterans committee described his smooth play and the ability to put the ball in the net as his strongest assets. It was also noted he was an excellent team mate doing whatever the team needed. The scoring prowess of this teenager makes him a worthy candidate for the Hall of Fame.