AFTER 2 YEARS OF COVID LACROSSE ALUMNI REUNION IS BACK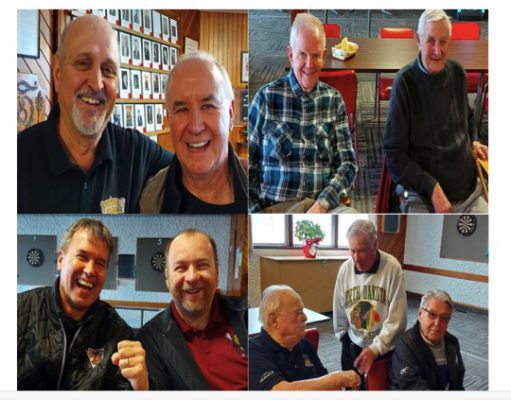 After two years of cancellations and lock downs, the Manitoba Lacrosse Alumni got together for our annual reunion at the Elmwood Legion on Sunday, April 24. As if COVID was not enough, on the day of the event Winnipeg received a record one day rain fall in April. But neither could the pandemic or the Noah's rainfall dampen the spirits of the attendees.  Most arrived with stories of flooded basements and broken sump pumps, but they all said that was not going to keep them from attending the reunion. After 2 years of cancellations, the desire to reminisce about the old days and to catch up on current events was strong. 
During the reunion the Sam Thompson Good Guy Award was presented to Stacey McIvor, a die hearted supporter of the game of lacrosse in Winnipeg. Also during the reunion the 2022 Hall of Fame Inductees were officially announced. It was a great opportunity to congratulate the 2022 inductees who were present at the reunion. 
The day ended with a silent auction. The Manitoba Lacrosse Alumni would like to thank all those who donated prizes. 
Hope to see you at the 2022 Induction ceremony at the Garden City Inn on Sunday, October 2. Information on how to purchase tickets will be announced later in May.