BC GREAT, PLAYER AND COACH, TALKS ABOUT HIS LACROSSE DAYS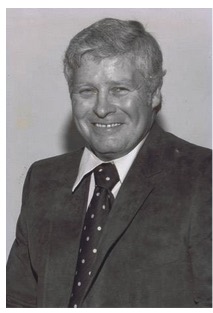 The latest Legends of Lacrosse interview features a goal a game player who was also know for his diligent defensive play:
Peter Black led the powerful Vancouver, British Columbia, Burrards to the Mann Cup finals five times and four times his mates came away victorious. During his eleven-year playing career, Black participated in 399 games, scoring 443 goals and 320 assists for 763 points. He also shared the rookie-of-the-year award and was on five all-star teams.
Whenever Vancouver would play New Westminster, the boys in blue would stick Black on superstar Jack Bionda. Bionda would be in for the time of his life trying to free himself from Black's tenacity. Black wasn't overly strong, but he was tough and very dogged, making him a nightmare to play against. Players knew they were not going to have an easy shift if Black was on the floor against them.
After his playing days were over, Peter coached the Burrards for five years, coached the New Westminster juniors for two years, coached minor lacrosse in Coquitlam, and sat on the Board of Governors of the Canadian Lacrosse Hall of Fame.
Click here for a full list of the interviewees featured in the Legends of Lacrosse and Lacrosse Talks interviews.