DARKEST BEFORE THE DAWN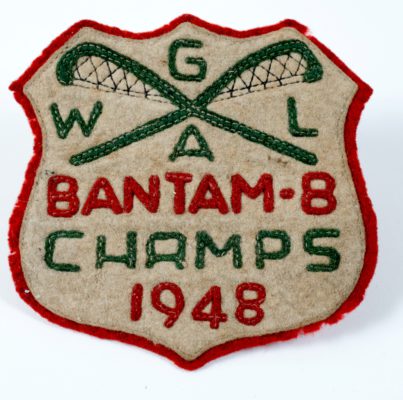 The decline in popularity of the game of lacrosse in Winnipeg can be directly linked to the Winnipeg School Division's decision to end the Winnipeg Schools Lacrosse League is 1929. The loss of the school leagues left Winnipeggers without an opportunity to start playing lacrosse at a young age. Further ravaged by the effects of the Great Depression and World War II, all sports,  especially lacrosse suffered greatly. A glimmer of hope for the Keystone province came in the form of Minto and Mann Cup play down systems, that brought high level lacrosse to Winnipeg once or twice a year. Without the spark of the play downs (from 1941-1946) and a large number of lacrosse players who joined the military, lacrosse virtually disappeared. 
The re-birth of game took the form of a 4 line ad at the bottom of the Winnipeg Free Press. The ad called for all lacrosse fans to meet at the West End Community Centre to discuss the state of the game. 
The meeting was called by Tom O'Brien, a recently transplanted lacrosse enthusiast from Ontario. Tom, along with a band of local of supporters of the game, Eric Abbott, Russel Ball, Richard Gavan, David Smith, Morris Mulvey, and Clarke Simpson had a plan to resurrect the game in Winnipeg. 
Our next instalment will focus on this group and what they did to bring the great game back go Winnipeggers.