LEGEND- ALL STAR GOALIE AND SUCCESSFUL COACH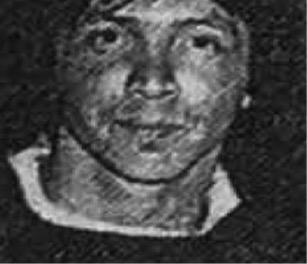 Canadian Lacrosse Foundation releases latest Lacrosse Legend video, examining the life and times of Ernie Mitchell. A standout in Iroquois lacrosse and a pioneer in the pro game, Mitchell tells his story:
Ernie Mitchell had numerous career playing highlights before he turned to coaching. He was the starting goalie for the NLL Montreal Les Quebecois in 1974-1975. In 1980 in Vancouver, Mitchell and an Iroquois Nations team won silver at the World Box Lacrosse Championship, an event at which he was accorded all-star honours. 
Mitchell would go on to play for the Akwesasne Warriors Senior B team in the Quebec league in the mid-eighties. In 1990, he ran the Old Sticks loop and his team captured the national crown in B.C.
Mitchell's coaching career flourished in the mid-nineties, when the Akwesasne Thunder senior B club he had established in 1993 won two Presidents' Cup in 1995 and 1997.
Mitchell would be the first coach of the Thunder when the club, under owner Fabian Hart, went to the senior A level, and he would come back for a second Thunder coaching stint in 2004.
Mitchell was inducted into the Ontario Lacrosse Hall of Fame in 1997 and the Canadian Lacrosse Hall of Fame in 2007.