MANITOBA BLIZZARD ARE BACK HOME JUNE 3 & 4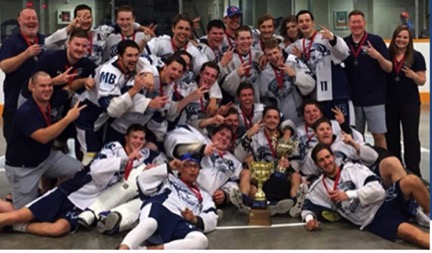 After a weekend road trip to Alberta, the "Blizz", currently in first place in the East division are back home for a three game set with the Edmonton Warriors, currently sitting at the top spot of the North Division. Games go June 3 at 7:00 PM and June 4 at 12:00 and 7:00 at the Maples Multiplex. These games between two long time rivals should  provide an excellent demonstration at lacrosse. Manitoba's leading scorer Jason Klewchuk with 28 goals and 13 assists will pace the offensive attach for the home side. While the "Blizz" will count on a stout team defense to hold down the potent Warrior attack.
When attending the game, take a moment to view the Manitoba Lacrosse Hall of Fame display in the lobby of the Maples Multiplex. The display salutes Manitobans selected to the Canadian and Manitoba Lacrosse Hall of Fames.