MANITOBA LACROSSE ALUMNI REUNION IS BACK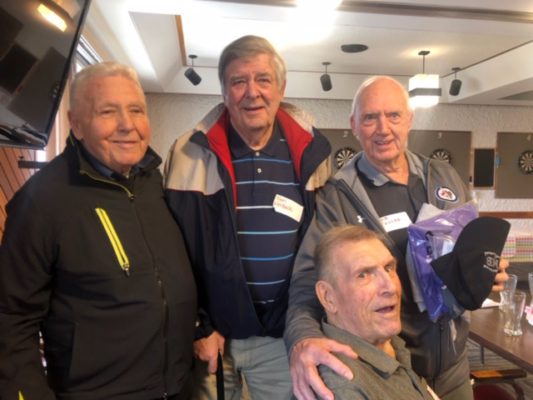 After a two-year hiatus, the Manitoba Lacrosse Alumni Reunion is scheduled for Sunday, April 24, 2022 at the Elmwood Legion (Doors open at 12:00 Noon). After two years of being unable to visit with your old lacrosse buddies, the Reunion will provide an opportunity to share stories of how you survived Covid.
The Reunion will feature the announcement of the 2022 Inductees to the Hall of Fame, the awarding of the Sam Thompson "Good Guy" award, raffles, plenty of cold beverages, and a cold cut buffet.
For regular attendees, the Reunion provides an opportunity to bring along a friend who has not attended the Reunion. The more friendly faces the better.
For teammates who have not had the opportunity to get together, the Reunion provides a venue for a team get together. Track down your "long lost" and invite them to an afternoon story telling and fun.
SEE YOU AT THE REUNION!