SHAMROCK PASSES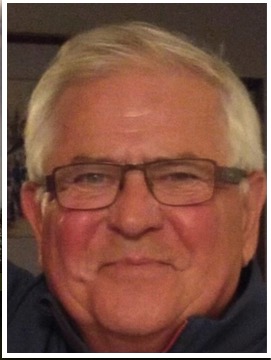 The Manitoba Lacrosse Hall of Fame is sad to announce the passing of Archie Gagnon-long time player, coach, and supporter of Elmwood lacrosse.
Archie Gagnon
With his beloved family by his side, Archie peacefully passed away on March 31, 2023. Left to cherish his memory are his wife of 45 years, Laurie, his daughters Nicole and Natalie (Cameron), his grandchildren Anders and Livia, his sisters, brother-in-law laws, nieces, nephews, and many friends.
Archie grew up in Elmwood and attended Elmwood High School where he made many lifelong friends. He played, and coached, hockey and lacrosse for many years. "Big A" also enjoyed his weekly bowling at Chateau Lanes. These friendships remained throughout his life. The boys went on a yearly "sewer tour", and in later years also met for a weekly breakfast.
Archie worked for over 46 years as a sales representative, and later, as a manufacturer's agent in the home entertainment industry. He earned much respect and formed many friendships during this time. While attending out of town shows, the "H and H" sale group was formed. Archie was very active in this group. They had weekly hockey games, social functions, and ski trips.
Over 25 years ago, Archie joined Pine Ridge Golf Course, where he was a proud member of the "Euro Team". He was thrilled to be team captain last year when they won the Ridger Cup. He shared many rounds there with his wife and numerous friends.
Archie was a very supportive husband and father. He was very proud of "his girls" and was active in all their activities. Whether it was to coach a team, watch a dance recital, or give them a ride - he was there.
The family also enjoyed many winter vacations and trips to the lake together. Throughout the years, Archie and Laurie travelled to Mexico, the Caribbean, Europe, as well as many parts of North America. They also enjoyed winter months spent in Palm Springs with friends.
A celebration of Archie's life will take place at the Elmwood Legion on Monday, April 24th at 2pm. The family wishes to express our deepest gratitude to the staff at Riverview Palliative Care Unit 3E, for the comfort and support you gave Archie during his stay. You are all truly amazing.