TICKETS FOR 2022 INDUCTION ARE NOW AVAILABLE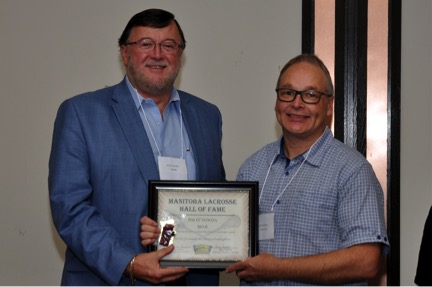 Tickets for the 2022 Manitoba Lacrosse Hall of Fame are now available by contacting:
Glen Henkewich at ghenkewich@shaw.ca. Tickets are $45.00 which includes a hot buffet lunch.
The Manitoba Lacrosse Hall of Fame is proud to announce its 2022 inductees:
PLAYER/BUILDERS
BUILDER
Bruce Paton
Sam Simcoff
Terry Ross
Eric Abbott
PLAYERS
Jim Thompson
Kim Ridd
Dave Stonoga
Lionel Merrick
Ken Williams
Marl Flynn
Charlie Sabo
George Woolley
Lorne Christianson
Glen Christianson
Al Smallwood
TEAMS
1920's Tammany Tigers
1995 NAIG Gold Medal Team
The induction will take place on Sunday, October 2, 2022 at the Garden City Canad Inn, starting at 12:00 Noon.