TICKETS FOR THE 2022 HALL OF FAME INDUCTION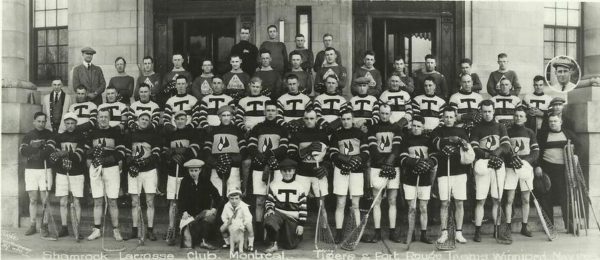 As we move toward the August long weekend, it is time to start making plans once the summer is over (sorry to give you the bad news). We hope these plans will include attending the 2022 Manitoba Lacrosse Hall of Fame Induction. The induction will be on Sunday, October 2 at the Canad Inn Garden City Hotel. 
The selection committee has chosen worthy slate of inductees:
BUILDERS
Eric Abbott- revived minor lacrosse in the 1940'2
Bruce Paton-long time box lacrosse official
Terry Ross- coach/ organizer of the high school field lacrosse
Sam Simcoff- re-introduced lacrosse to North Winnipeg in the '60's
PLAYER/ BUILDER
Lovoro Paulic- coach/ organizer of Thompson lacrosse
Ron Henley- coach/ organizer/ official from 190- 1960's
PLAYERS
Jim Thompson- considered the best goalie in 1960-1980's
Kim Ridd- power forward winning numerous senior championships
Dave Stonoga- sniper/ play maker with Nor' Westers in the 1970's & '80's
Lionel Merrick- won 3 city championships in one season
Ken Williams- outstanding goal tender for over 25 years
Mark Flynn- scoring sensation, selected to the Minto Cup team as a 17 year old
Charlie Sabo- one of the best goal scorers to come out of the west end
George "Jeep" Wooley- outstanding defensive player/ top 10 scorer
Lorne Christianson- goal scorer who lead Manitoba to Minto Cup  victories
Glen Christianson- pure shooter who scored when the game was on the line
Al Smallwood- Nature leader selected to play in the Minto Cup as a 17 year old
TEAMS
1920'S Tammany Tigers- competed in three Mann Cup finals
1995 NAIG Team- winners of the Gold Medal
To learn more about these worthy inductees, click on the Announcement section of our web site.
If you wish to attend our gala event contact Glen Henkewich to order your tickets. Tickets are $45.00 which includes a hot buffet lunch.
So make your travel arrangements, purchase your tickets, hook up with old team mates and plan for a fun weekend celebrating Manitoba lacrosse legends.
Reminder that there will be a Meet and Greet Saturday Night, October 1, at the Tavern at the Garden City Inn starting at 7:00 PM. This is an opportunity to meet the inductees and to catch up with your old lacrosse buddies. Admission is free with a cash bar.