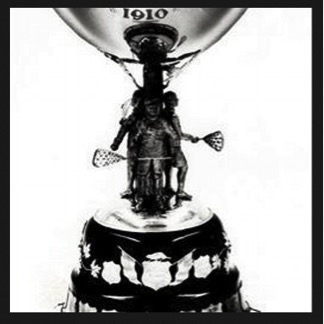 The First Dominion Championship Held in Winnipeg in 1919
The Mann Cup was caught up in a dispute over which team was the title-holder. In order to clear the air, the Winnipeg Lacrosse Association (WLA) met to organize a Dominion tournament to decide the Canadian Amateur Lacrosse champion.
WLA meets to discuss the tournament (The Winnipeg Evening Tribune 08/19/19)
The Dominion Amateur Lacrosse Championship is slated for September 9-10. Teams from Winnipeg, Edmonton, Victoria, Toronto and a late addition of the Saskatchewan champs from Lawson, Sk to settle the long-standing Mann Cup dispute.
1919 Dominion Lacrosse Championship contenders on their way (The Winnipeg Evening Tribune 09/06/19)
Winnipeg defeats St. Simon of Toronto and Victoria easily knocks off Edmonton to advance to the 1919 Dominion Lacrosse Championship final.
1919 Dominion Lacrosse final is set (The Winnipeg Evening Tribune 09/13/19)
An enthusiastic crowd of 3,000 watched Winnipeg get off to a great start, however the Victoria squad took control and laid claim to the Dominion title.
Victorias claim title with decisive win (The Winnipeg Evening Tribune 09/14/19)