Tom Parker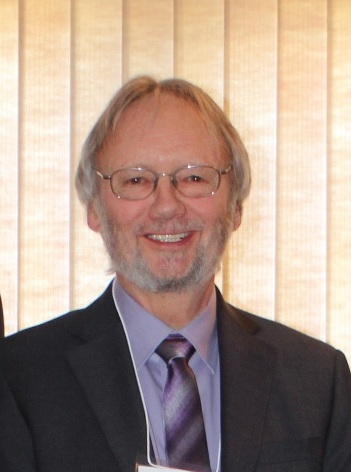 Date of Induction: 2013
Career: 1960 - present
Box & Field Lacrosse
Tom began playing lacrosse at Kelvin Community Centre when he was 18 years old . Since the early 1960s, he has played a major role in the promotion, development and growth of the sport of lacrosse in Manitoba.
In 1961 Tom took over as player-coach of the Fort Rouge Olympic Lacrosse Club. He later went on to capture four Winnipeg Senior Box Lacrosse League championships: in 1974 and 1975 with the St. Boniface Clubs, and in 1978 and 1983 with the Elmwood Clubs. During that period, in his role as Physical Education Supervisor for the St. Boniface School Division, Tom encouraged the teaching of lacrosse in the school athletic program. Interest in the game continued to gain momentum and soon spread to other school divisions, leading to provincial junior high 'soft lacrosse' competitions.
Ultimately, Tom, along with a group of teachers from various school divisions with connections to the game, initiated the high school field lacrosse competition in the mid-1980s that continues on to this day. Meanwhile, when he wasn't occupied with coaching the Glenlawn High School team, Tom was busy organizing the Summer Field Lacrosse League as well as conducting lacrosse workshops for other physical education supervisors and their school divisions, women's lacrosse groups, Manitoba's universities, rural communities and First Nations' reserves. The high point of
Tom's lacrosse experiences was associated with coaching the Manitoba Senior Men's Field Lacrosse Team which won the Canadian Division II Field Lacrosse Championship in 1985, and repeated as champions again in 1986. As an administrator, Tom served a lengthy term as president of the Manitoba Lacrosse Association and simultaneously sat on the Board of the Canadian Lacrosse Association until 1992.
He was also a member of the Board of Directors of the Canadian Lacrosse Foundation, 1996-1998. For his significant contributions to the sport of lacrosse, Tom has been duly recognized with several awards, most notably the Queen Elizabeth II Diamond Jubilee Award in 2012 and the Canada 125 Medal in 1994.
Tom is an original member of the Manitoba Lacrosse Hall of Fame and currently serves as president of the organization.