DON LEITCH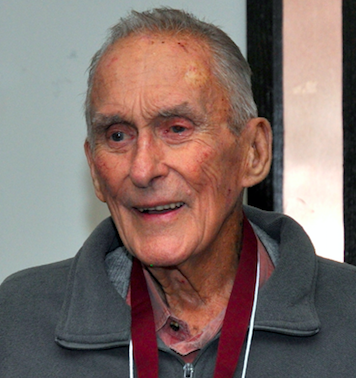 In the late 1940's and early '50's Deer Lodge was the hot bed of lacrosse in Winnipeg, turning out numerous players that went on to represent Manitoba. One of the better players was Don Leitch, who the Winnipeg Free Press described as "a big fast, hard-charging centre. A smooth passer and a hard man to stop".
Don started his career playing for the Deer Lodge Midgets in 1946, bringing home the provincial championship. Don played two more years for the Deer Lodge Midgets. Don went on to play Junior with the Wellingtons. In Junior, Leitch scored multiple goals in numerous games.
Don was selected to represent Manitoba in the Minto Cup Play Downs. In 1951, Leitch contributed solid defense and 3 goals in the up set victory over the BC All Stars. While in 1952, Leitch contributed stout defense as the over matched Manitoba All Stars fell in two games straight to the Ontario representatives, the Brampton Excelsiors. The All Stars extended the powerful Brampton group, lead by Canadian lacrosse legend Jack Bionda, to overtime in the second game.
Don went on to play Senior lacrosse with the St. James team. In 1958, Don was elected president of a new St. James lacrosse organization- the St. James Knights. While president he continued his hard-charging and smooth passing play with the Knights.