Ernie O'Dowda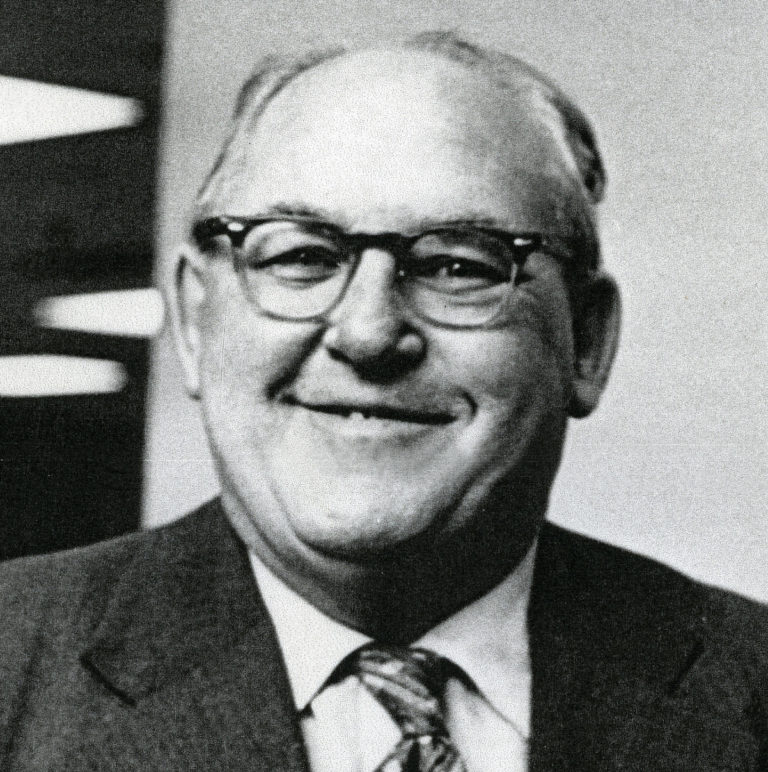 Born at Winnipeg on 22 July 1915, son of Albert Frederick O'Dowda (1884-1941) and Amy Judd (c1892-?), he grew up at 226 Harbison Avenue and was educated at Lord Selkirk School and St. John's High School. He worked for many years at the Canadian Wheat Board before retirement. He married Grace Isabel Maddin (1907-1993); the couple had no children. He worked with numerous community organizations and was a member of many committees. He was a founder of the Kildonan Place Sports Historical Society, Kelvin Community Club, Little Canadian Minor Baseball League, and Every Second Tuesday Breakfast Club, and was a long-standing citizen member of the Parks and Recreation Board.
Especially active in the promotion of lacrosse, he played and was a game official in the 1930s, and following the Second World War he was active in a citywide revival of lacrosse. He was President of the Greater Winnipeg Lacrosse Association (1948-1949) and, around 1980, wrote Lacrosse in the Winnipeg School System, 1901-1928 (Winnipeg: Manitoba Lacrosse Association). He played a leading role in compiling a sports history of Elmwood, East Kildonan, North Kildonan, and Transcona and was involved with the Elmwood Pats and Elmwood Terriers. He was a life member of the Elmwood Curling Club and a local boxing promoter.
His contributions to the community were recognized by a Centennial Medal from the Manitoba Historical Society (1970), induction as a Builder into the Manitoba Sports Hall of Fame (1987), and the naming of Ernie O'Dowda Memorial Park.