LARRY ZIFFLE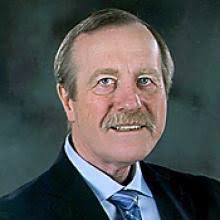 Larry started playing box lacrosse with the Nor' Westers in 1969. Up to this point Larry had not participated in organize team sports, but he fell in love with lacrosse immediately. Within in two years of being introduced to the sport, Larry mastered throwing and catching with both hands, after long hour of throwing a lacrosse ball against the wall of a hydro substation.
Larry played minor lacrosse for the Boyd Park Nor' Westers, until moving onto the senior Transcona North Stars squad.
Larry came back to the North End to play for the dominant Warrior teams of the 1980's. Larry also tried his hand at field lacrosse and was a member of the 1985, 1986, and 1995 (manager) Manitoba lineups that captured the Tier 2 Canadian Championships.
As a player in both box and field lacrosse Larry was a sound defensive player with the ability to track down loose balls.
Larry's contributions to the game were not limited to those as a player as he was an official, executive, statistician, coach, and manager for more than 35 years. During the 1970's and '80's as member of Junior/ Senior Box League executive, Larry maintained league statistics and arranged publicity for the league. Because of Larry's diligent efforts you could see summaries of the games, standings, and scoring race in the Winnipeg Free Press on a regular basis. Working hard to raise the profile of lacrosse in Winnipeg, Larry's efforts culminated with the lacrosse being featured in the CKND game of the week.
Larry also maintained detailed scrapbooks that summarized Winnipeg lacrosse history of the 1970's '80's and '90's. With all these accomplishments, Larry was best known in the lacrosse community as a photographer. He spent countless hours at the rinks and fields taking pictures at lacrosse games and events. Information from Larry's scrapbooks and copious photographs live on today in the Manitoba lacrosse Hall of Fame and Museum Website.