Mike Gilbert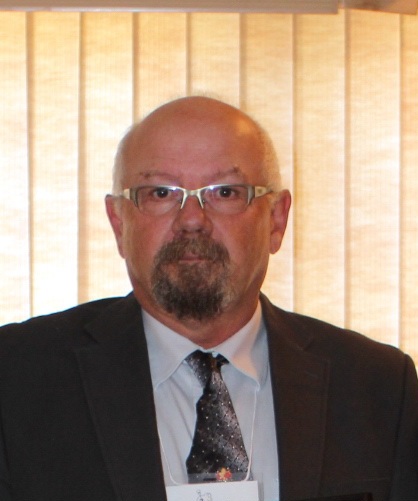 Mike's lacrosse journey began in 1969 when he joined the Halifax Commanders Junior Lacrosse Team. Mike moved to Manitoba in 1976 while accepting a teaching position with Sagkeeng First Nation and with a desire to teach lacrosse to the students there. By 1985 he took over the reins as player-coach for the Winnipeg Nor'westers Senior Lacrosse Club and proceeded to recruit former players from Sagkeeng. Mike was recognized as a solid two-way player: a punishing checker who also possessed a scoring touch.
During the early 1980s Manitoba formed a senior men's field lacrosse team of which Mike was an integral part. Subsequently, Mike, along with several other teachers on the men's field team, organized the high school field lacrosse program. Mike continued to coach the Sagkeeng Anicinabe High School team until his retirement in 2010, winning the North American Indigenous Games championship in 1995.
He also formed the Ojibway Nationals Junior Lacrosse Club, winning its first provincial box lacrosse championship in 1991. Subsequently, the Ojibway Nationals Senior Lacrosse Club was formed with Mike acting as playercoach until 1998, winning its first Winnipeg Senior Box Lacrosse League title in 1996. He has had a profound impact on the game of lacrosse in Manitoba since arriving here, especially in regard to its growth and development in Sagkeeng Anicinabe First Nation which now boasts a full lacrosse program ranging from tyke to senior.
As well, Mike served as vice-president of the Manitoba Lacrosse Association from 1995 to 2002, and as its president from 2008 to 2010. In addition to playing for Nova Scotia in four Canadian championship tournaments, Mike has represented Manitoba in national and/or international competitions on forty-two occasions, fifteen times as a player and twentyseven times as a coach. His teams are recognized for having won championships at the local, provincial, national and international levels, including the Canadian Division II Champions, 1985 & 1986 Manitoba Senior Men's Field Lacrosse Team on which he played, and the 1995 squad which he coached. Among his many awards, in 1991 Mike was presented with the Canadian Lacrosse Association's Outstanding Contribution to Lacrosse in Canada Award.