Gord Pottinger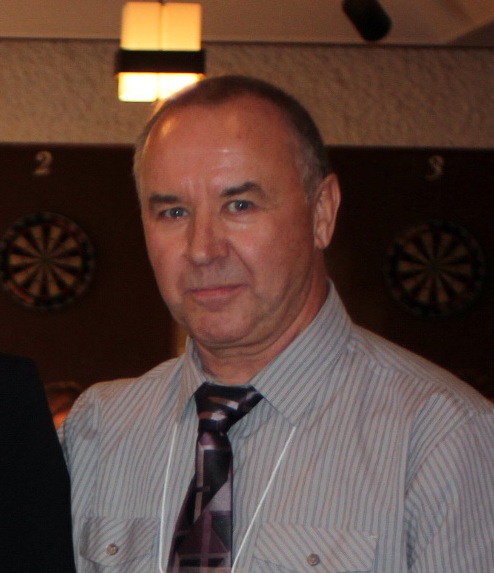 Date of Induction: 2013
Career: 1960 - 1979
Gord's lacrosse journey began in 1967 at age 16 when he joined the Kelvin Terriers Midget Lacrosse Club. The team went on that year to win the provincial midget box lacrosse title. The following year Gord was part of the Kelvin squad that captured the Manitoba juvenile box lacrosse championship. This was an auspicious beginning to his lacrosse career that would span twenty-two years.
During that time he was a part of twelve championship teams: nine provincial box lacrosse titles (6 as a player; 3 as a coach); one Western Canadian junior championship; and two Canadian Division II senior men's field lacrosse championships.
In 1969 Gord was selected to the Winnipeg North Stars, an all-star junior team playing in the Winnipeg Senior Box Lacrosse League, which represented Manitoba at the Canada Summer Games that year. The remarkable squad of junior-age players won three consecutive provincial senior box lacrosse titles from 1970 to 1972. The team then morphed into the Transcona North Stars Senior Lacrosse Club and proceeded to capture yet another provincial championship.
Gord was recognized as a terrific two-way player: a high-energy, talented goal-scorer who also played great defense. He consistently ranked among the top five scorers in the League, tying for the scoring title in 1972 with 71 points (47G, 24A) and winning it outright in 1974, again with 71 points (44G, 27A).
Regrettably, Gord was ordered not to play lacrosse from 1976 to 1981 due to work commitments with the Winnipeg Fire Department. Upon his return, Gord made the transition to playing field lacrosse and was selected to play for the Manitoba Senior Men's Field Lacrosse Team. He went on to represent the province in six consecutive national field lacrosse championship tournaments from 1983 to 1988, winning two national titles back-to-back in 1985 and 1986. After retiring as a player, Gord coached minor lacrosse teams from 1989 to 1994.
Currently he sits on the Board of Directors with the Manitoba Lacrosse Hall of Fame & Museum.