RYAN MCNISH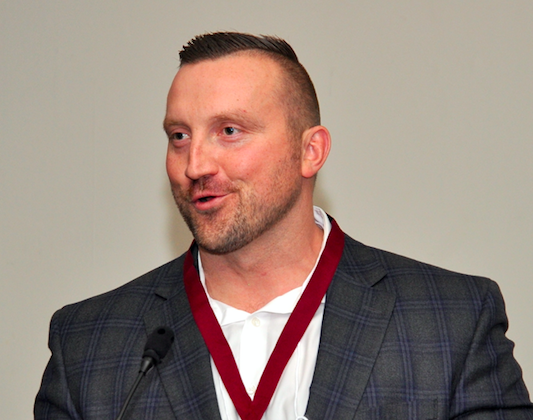 Ryan McNish grew up in St. James where he played minor, high school, and recreational lacrosse. Big, strong, and fast, he was a dominating player and helped his teams to a number of championships. As he grew older, and bigger, and stronger, he became a defensive specialist with an offensive touch.
RYAN played a number of years on the U-19 Manitoba team, contributing to a bronze medal win in his last season. The following year, he captained Manitoba's Founders Cup team where he was noticed by the participating Ontario teams. That led to him signing the following year with the Burlington Chiefs Junior A team. That season, he was named to the league All-Star team.
The Ottawa Rebels then selected Ryan in the National Lacrosse League draft, but he was stationed in Edmonton with the armed forces and couldn't report to the team. The next year, Calgary obtained his NLL rights and he began a four-year stint with the Roughnecks, where he gained a reputation as a tough player and nicknames such as "McSquish" and "Corporal Punishment." Ryan was then traded to the Edmonton Rush, where he played for another three seasons before finishing his NLL career with Calgary. In 84 games in the NLL, Ryan had 11 goals, 21 assists, and 196 penalty minutes (many of the crowd-pleasing variety).
Ryan also played for the Edmonton Outlaws Sr. B box team. Over his career he played in seven Presidents Cups, winning the championship twice. He is the first Manitoban to be drafted by the NLL – and he grew up playing here in Manitoba. This is a huge accomplishment when one considers the short playing season and level of competition compared to provinces like BC and Ontario.
Ryan is a quality person and everyone who was played with or coached Ryan knew him as a real "character." Always one of the most popular players on his team, his sense of humour won him many friends in the lacrosse world. His fists, however, had the opposite effect on opponents!