TERRY ROSS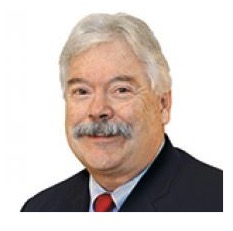 Terry Ross was born in Elmwood so it was almost evitable lacrosse would be part of his life. As a teenager Terry was lured away from lacrosse with a scholarship to play hockey for the University of Winnipeg.
But lacrosse was not finished with Terry. Influenced by some of his old Elmwood buddies Terry started an inter-mural lacrosse program at Tec Voc where he was teaching in 1984. The students played in an inter-mural league at the school and in exhibition games against schools where his Elmwood friends where teaching and coaching. Terry organized and co-convened the championship tournament. Terry coached the Tec Voc team and co-convened the provincial championship in 1986 and 1987.
In 1988, Terry and the coaches at the other high school teams formed the Winnipeg High School Lacrosse League. This league was the first school lacrosse league in Winnipeg since 1929 when the Winnipeg School Division removed their support for lacrosse as a sport. Ross continued to coach the Tec Voc team in the high school league as well a initiating and coaching the first Manitoba Junior Field Lacrosse team along with Dave Martin.
Nineteen eighty-nine was a busy year for the Tech Voc mentor as he coached the school team and the junior provincial team. On top of his coaching duties, Ross took up the mantel as the high school league convener. As the league grew the job of convening the league and the high school provincial championships grew. The championships became a weekend long event with schools representing more than 12 school divisions.
The booming high school lacrosse league grew from 6 teams to a loop consisting of 16 schools from within Winnipeg and the rural region. In 1990, Ross and Martin coached the Manitoba Junior team (composed of players from the high school league) to the National Division 1 Title. This was Manitoba's first Division 1 National Championship in either box or field lacrosse. In six short years Manitoba went from not having one high school field lacrosse team to the pinnacle of field lacrosse success. To make the victory sweeter the Manitoba squad defeated the reigning national champions, the London Blue Knghts. It was the Knights first loss in 5 years. For his work at Tec Voc and the success of the Provincial Junior tea Ross was awarded the 3M Coach of the Year Award.
Nineteen- ninety-one was a repeat with Terry coaching the school team and the Provincial team that captured its second national title. Proving the previous year was not a fluke Team Toba again defeated the London Blue Knights. In 1992 Ross retired from coaching lacrosse.
The Winnipeg High School Lacrosse League has become a fixture on the lacrosse scene in Manitoba and is hoping to rebound this year after losing a couple of seasons to Covid.
A former player described "Terry as an enthusiastic salesman for the game of lacrosse. I would not have stuck with the sport had it not been for the passion instilled in me by Terry. Although he had to drag me out on the field for my first practice, he never did after that. No one could've pushed me and my teammates to the level he got he got us to in 1990. I had excelled at several sports up to that point in life, but from then, my passion was lacrosse."
Ross could not completely leave the game, as he became a loyal member of the Manitoba Lacrosse Alumni. and the Manitoba Lacrosse Hall of Fame and Museum Board,