BILL WELLIGAN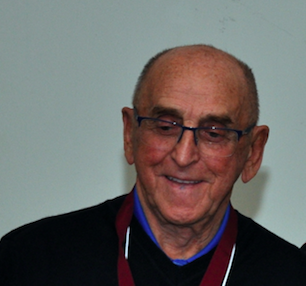 In preparation for the 1951 Minto Cup play downs versus the BC All stars, the Winnipeg Tribune described Bill Welligan as a "hard-checking rover, very deceptive and accurate around the net. Bill was the sixth top goal scoring in the (senior) league." Later in his career bill was described by the Winnipeg Free Press as "a husky defender."
Through out his career he was a strong player at both ends of the rink. Bill started lacrosse at Isaac Brock Community Centre under the guidance of coach Ron O'Hara, Winning the midget city championship in 1947. In 1949 Welligan captured the juvenile city championship playing for the West End Memorials. Through out his minor career Bill proved to be a reliable scorer with numerous multi-goal games. With the junior Wellingtons, Bill continued to contribute to the team's offense while playing strong defense.
This strong play made Bill a valuable member of the 1951 Manitoba All Star team that took on the BC All stars in the Minto Cup Western Play Downs. Bill was a steady force through out the three game series, leading Manitoba to victory with 2 goals and 4 assists in the pivotal second game of the series. The Manitoba All Stars rolled on to win the third game, with Bill scoring the winning goal.
After the 1951 season, Bill went on to play senior for Deer Lodge. In the 1954 playoffs versus a strong Elmwood squad made up of 10 future hall of famers, The Winnipeg Tribune lauded Bill "as a one man team- scoring three straight goals" to bring Deer Lodge even in the game. Bill continued to be a reliable scorer playing for the Winnipeg Olympics in the senior league.