Bruce Wisener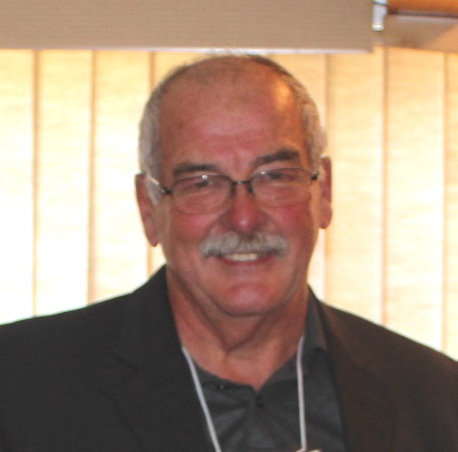 Date of Induction: 2013
Career: 1950 - 1979
Bruce's fifteen-year lacrosse career began in the mid-1950s playing for the Kelvin Community Centre's minor league clubs. In 1958, at age 17, he had moved up to the Kelvin Terriers Juvenile Box Lacrosse Team, leading the team with 40 goals as they captured the provincial championship. Consequently, that same year he was called up to play for the Elmwood Drewrys senior team. Bruce graduated from the juvenile level to play for the Kelvin Terriers Junior Lacrosse Club the following year, scoring 5 goals in the final as they claimed the provincial junior box lacrosse title.
Bruce's scoring prowess and team success continued into the senior ranks when he joined the St. James Knights in 1961. While a member of the Knights, he led the Winnipeg Senior Box Lacrosse League in scoring in 1963 with 44 goals.In 1964, the club went undefeated as they won the senior boxla league championship. In 1969, now playing for the Elmwood Shamrocks, Bruce scored a career-high 52 goalsand placed second in league scoring, while helping the team capture its first Senior League title. For the decade 1961-1969 (no senior league in 1960), Bruce was the premier goal scorer in senior box lacrosse in Manitoba, averaging a remarkable 35 to 40 goals for each year during that period while winning the League scoring title three times: 1962, 1963 and 1966. With his patented underhand shot as he moved laterally across the goal, Bruce played an important role in the success of the teams on which he performed, winning five provincial championships in all: one juvenile; one junior and three senior titles. Subsequently, Bruce was selected to the Manitoba Senior Lacrosse Team that represented the province at the Canadian Senior B Box Lacrosse Championships / President's Cup Tournament in 1973.
In addition to his success as a player, Bruce coached the Kelvin Terriers Junior Lacrosse Club to consecutive provincial junior box lacrosse titles in 1964 and again in 1965, advancing to represent Manitoba at the national Junior B competition.