MO RENAUD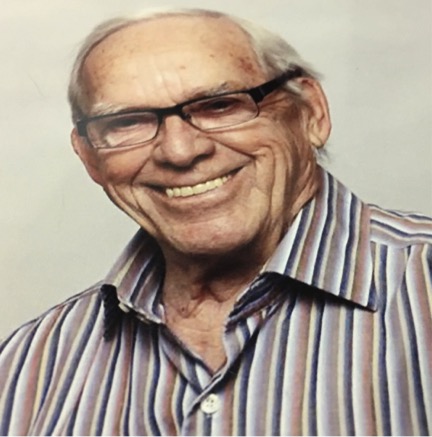 Mo has been a significant face and voice in the lives of Winnipeggers. He was the General Manager of the Red River Exhibition/ Manisphere for over 30 years. Over that same period of time Mo was the public address announcer for the Winnipeg Blue Bombers. Many considered him the dean of Canadian public address announcers.The City of Winnipeg chose Renaud to be the director of the celebration of the city's centennial in 1974.
What is not known about Mo is that he was an avid promoter of lacrosse in Manitoba. His involvement with the game of lacrosse started in the mid 1940's as a player for the Border Athletic Club.
After finishing his playing career he became actively involved with the Manitoba Lacrosse Association in a number of different roles. His most significant role at the executive level was directing the publicity and promotion of the game in Winnipeg. He was responsible for getting the game information to the city's two daily newspapers, so fans of the game could read the results in the next day paper.
In 1955 Mo directed a promotional scheme to develop minor lacrosse in East Kildonan, Elmwood, Isaac Brock, Lord Roberts, Norquay, Deer Lodge, and St. Boniface. Many of these areas had lacrosse in the 1940's but the game fell out of favour and it was felt the game could e revived.
The scheme felt it was important to introduce the game to aboriginal youth, so clinics were held in a number of residential schools located in and around Winnipeg. Mo arranged an equipment drive to provide sticks and equipment for these schools. In 1960, Mo was also part of a plan to develop a minor field lacrosse program across the city of Winnipeg. The leagues operated for a few years.
While most of this work was done behind the scenes, Mo was most visible in the game of lacrosse as a referee. He was referee-in-chief and a referee through the 1950's. As an experience and respected official, Mo was assigned to officiate the Senior League. This proved to be a thankless task, as the newspapers report on Renaud being "slugged" by a disgruntled coach and "shoved" by 2 players. These incidents did not deter Moe, as continued to be ardent promoter of the game.