Cliff Hamilton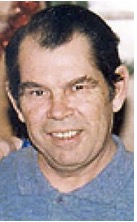 Cliff Hamilton began playing lacrosse in a house league at the Kelvin Community Club in 1944. Cliff was a nifty goal scorer as a forward. He played through Winnipeg's minor league system and was selected as a member of the first provincial junior team to defeat a west coast team, New Westminster Salmonbellies, in 1951.From there the team advanced to the Minto Cup final against Ontario's Mimico Mountain­eers. Cliff will be also be recognized as a member of the 1951 Manitoba Junior All-Stars team that was inducted into the Hall in 2012.
Fol­lowing his playing career he began coaching teams in the city's minor lacrosse system, making appearances at CPAC, Kelvin, East St. Paul, Chalmers and East Elmwood. In addition, Cliff refereed the game he loved for many years at various levels.
Cliff served as President of the Manitoba Lacrosse Association for eight years following which, in col­laboration with others, he took over the operation of the Manitoba La­crosse Alumni. In Cliff's honour, the Alumni have donated the Cliff Hamilton Memorial Trophy, presented annually to the provincial pee wee champions.