1951 Manitoba Junior All-Stars Western Canadian Jr. 'A' Lacrosse Champions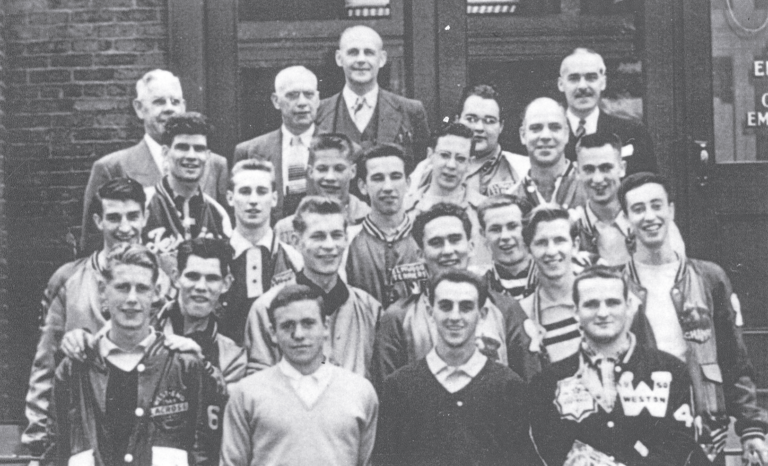 Date of Induction: 2012
Career: 1951 - 1955
The Manitoba Junior All-Stars captured the province's first West­ern Canadian Junior 'A' Lacrosse Championship in 1951, defeating the British Columbia representative in a three-game series.
After winning the opener by a 12 to 8 score, the Manitobans dropped a close 8 to 9 decision in game two. Manitoba rallied to defeat B.C. 10 to 9 in the hard-fought third and deciding game.
The team made history, carrying Manitoba's colours into the Dominion lacrosse final for the first time where the All-Stars met the Eastern representative, the Mimico Mountaineers, for the Minto Cup.
Members of the 1951 team are:
Ron Arklie, Clark Hicks, Jim Palmer, Glen Christianson, Gordon Horner, Doug Smallwood, Lorne Christianson, Don Leitch, Mike Tymchyshyn, Ernie Gaudreau, Lionel Merrick, Bill Welligan, Cliff Hamilton, Effie Neubauer, George (Jeep) Woolley, Merrill (Butch) Wozniak
Coach: Les Swaffer, Manager: Jim O'Dowda, Trainer: George Walker